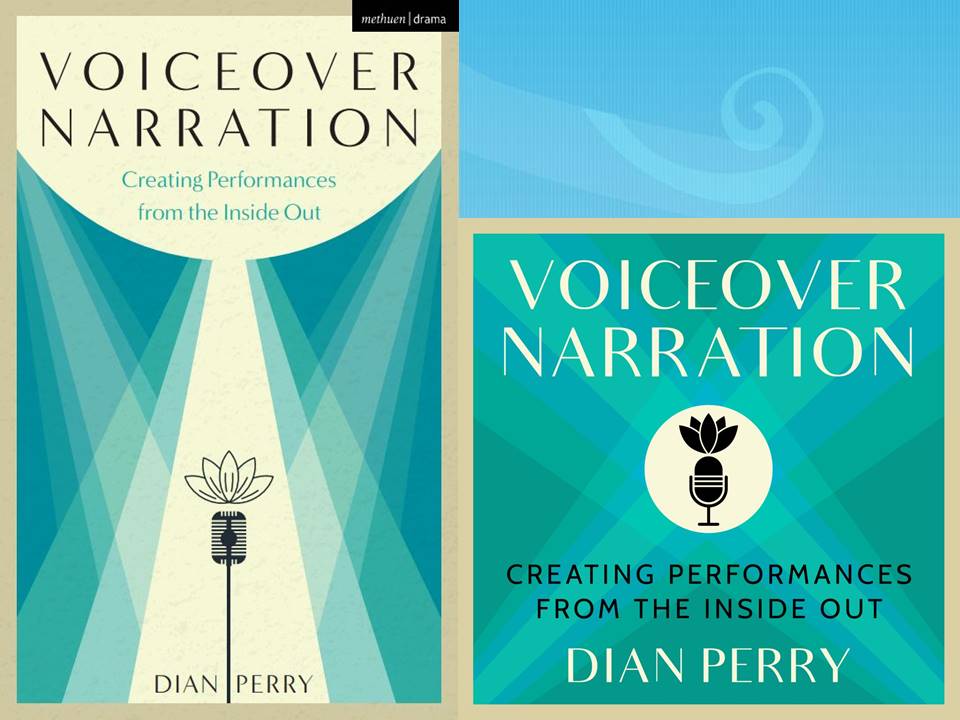 Welcome!
If you've arrived at this page, you have most likely secured a copy of my book, whether in print, electronic or audio format. Thank you! I'm really glad you're here.
If you have the audiobook, then the graphics, worksheets and other material on this page will be a welcome supplement. If you have the e-book or print version, you may find it useful to listen to audio recordings of the sample scripts from Chapter 7 (I recommend working with each piece of copy on your own before listening to someone else's interpretation).
Please connect via social media and get in touch if you would like to book a free consultation or a coaching session.
Dian
DianPerry.com
facebook.com/dian.perry
instagram.com/dianperryvo
twitter.com/voicegirl1111
linkedin.com/DianPerry
Graphics
Chapter 1:
Chapter 2:
Chapter 6: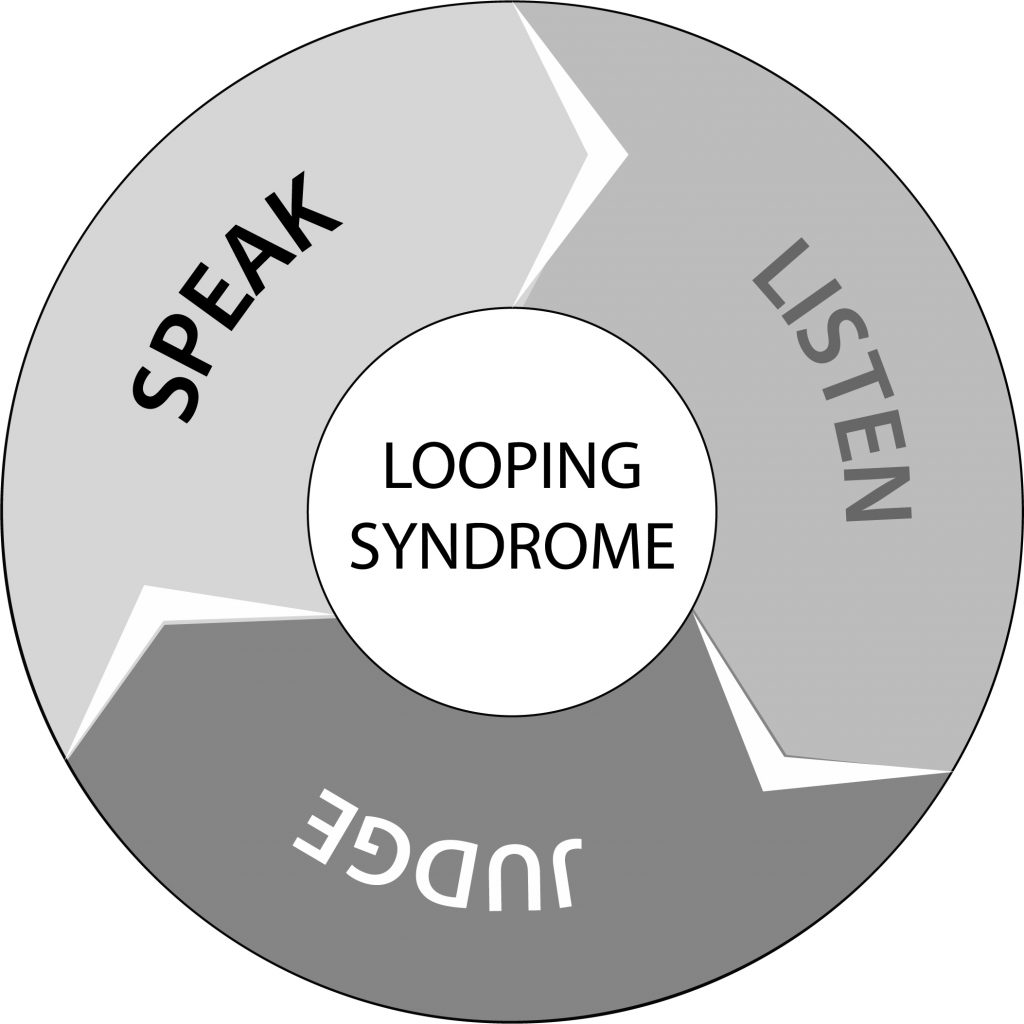 Tables & Worksheets
Chapter 2: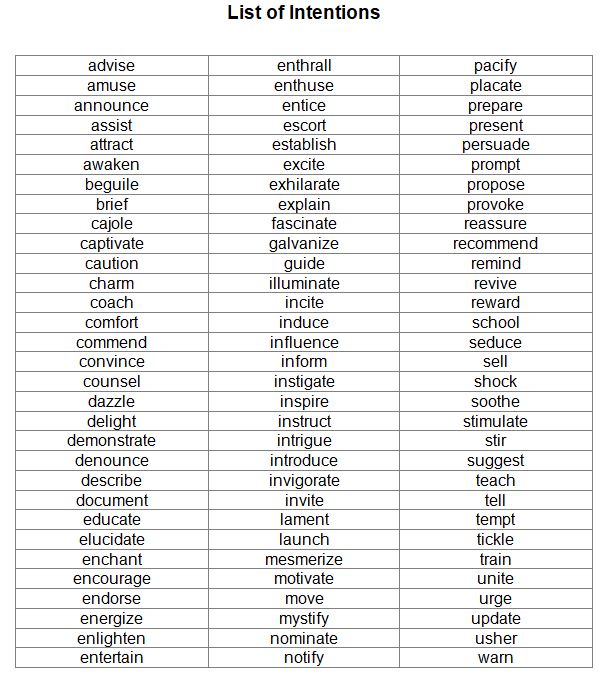 Chapter 4: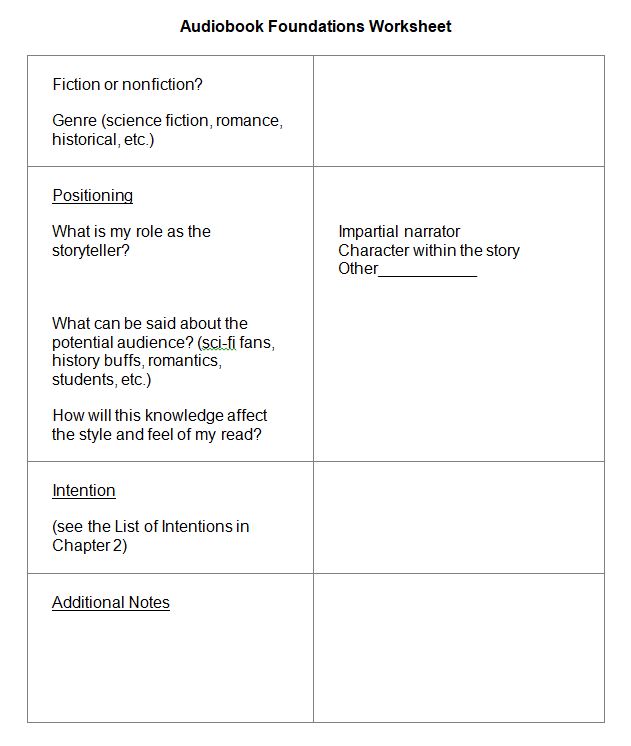 Chapter 4, Notation, page 79:
Consider this extract from an extremely technical script: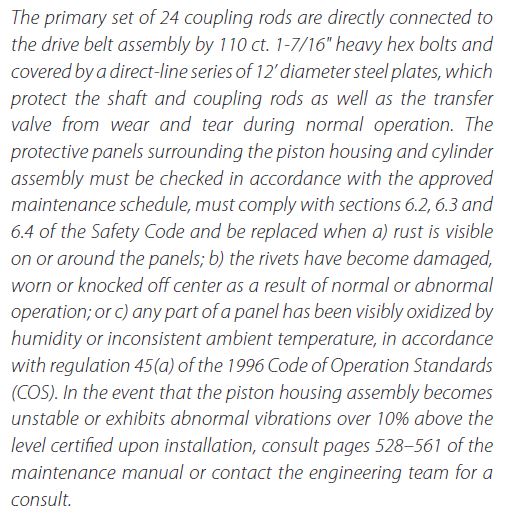 This is some very thorny text and appears to have been lifted straight from a technical manual. It was clearly not written for the spoken word (which happens more often than you might think). The first thing to do with copy like this is to find out how the client would like the terms to be read. Then you can make a few notes to help smooth out the read. Let's say that we have already clarified the following terms with the client:
110 = a hundred and ten; ct. = count; 1-7/16″ = one and seven sixteenths inch; 12′ = twelve foot; 45(a) = forty-five A; COS = C-O-S; 528-561 = five-two-eight to five-six-one
It's a good idea to note this direction within the text, whether it's on paper or a tablet. Having the information on a separate sheet/screen or relying on memory can be distracting, pushing you further into your head. Here's what the first part of the prepared text might look like, with the notation in bold: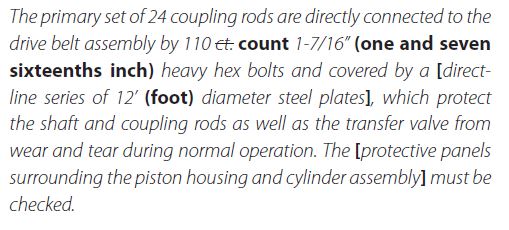 Rather than spelling out 1-7/16″ in words, you could write "and" above the hyphen, circle 7/16 (as long as you would instinctively say it correctly) and write "inch" somewhere so you wouldn't be tempted to say "inches." Use the simplest notation you can to quickly remind yourself of the preferences. Try different things and find what works best for you.
Notice the text which has been surrounded by [ ]. By placing square brackets around [direct-line series of 12′ diameter steel plates] and [protective panels surrounding the piston housing and the cylinder assembly] your eyes now see each of those word strings as one thing, which simplifies the text and makes it easier to decipher at speed.
Let's look at the next part of the copy: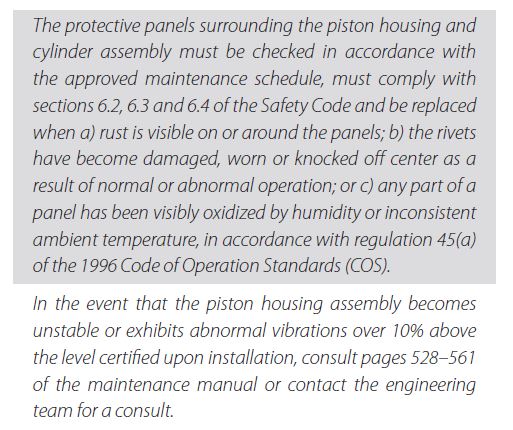 Notice that the highlighted section is one long sentence and it's a real mouthful. I would be tempted to suggest a minor script change here and create a new sentence after "maintenance schedule":

For the page numbers 528-561, I would just underline each digit and write "to" above the dash. If they decided that they wanted it read as "five twenty-eight" instead, then I would underline "twenty-eight" as a quick reminder to group them this way (e.g., 528).
Sample Script Recordings: